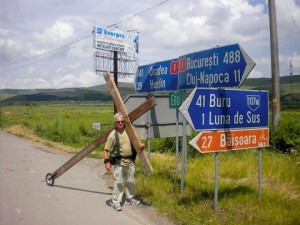 I've been walking with the cross for over 25 years now. During this time I've visited countries like: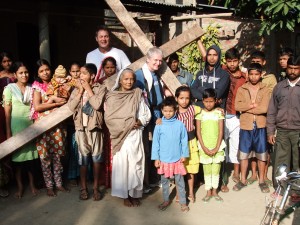 Bangladesh
Belarus
Belgium
Bulgaria
Denmark
France
Germany
Holland
Hungary
India
Ireland
Italy
Latvia
Nepal
New Zealand
Poland
Romania
Russia
Slovakia
Sri Lanka
United Kingdom
I usually take one or two friends with me. Carrying a life-sized cross is a great way to start up conversations. People often ask me, "Why are you carrying a cross?" I tell them, "The cross is the greatest symbol of how much God loves them."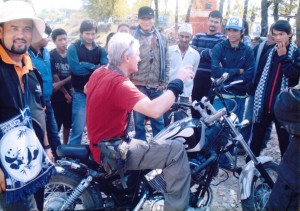 We often get the chance to pray with people either to receive Jesus into their lives or for healing or deliverance. It has been a joy to see people experiencing the touch of God when we pray.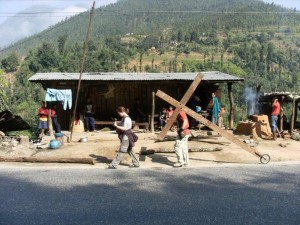 In time I intend to share stories of what God has done on these trips.